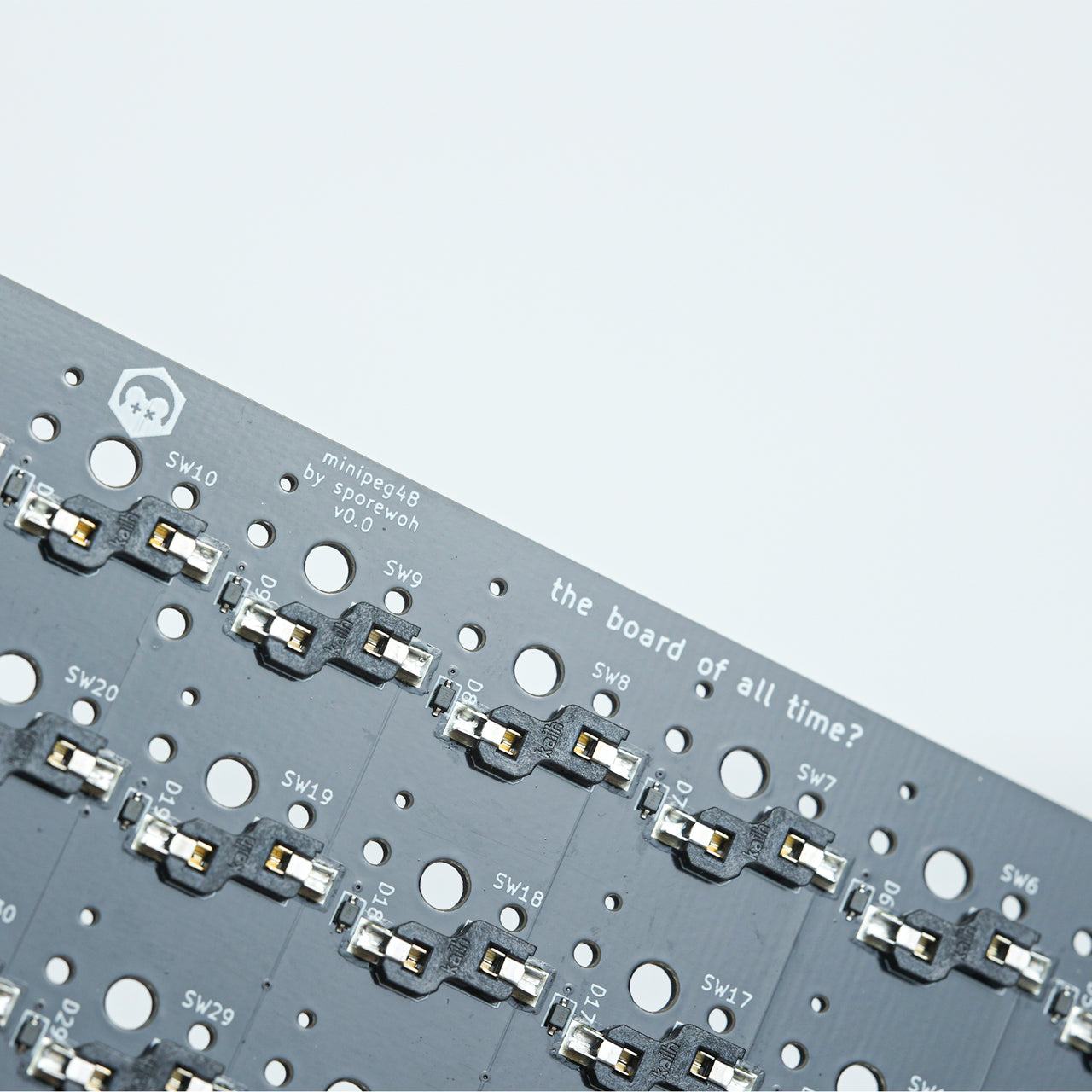 Custom PCB with QMK
Compact PCB designed by Sporewoh, with full support for QMK.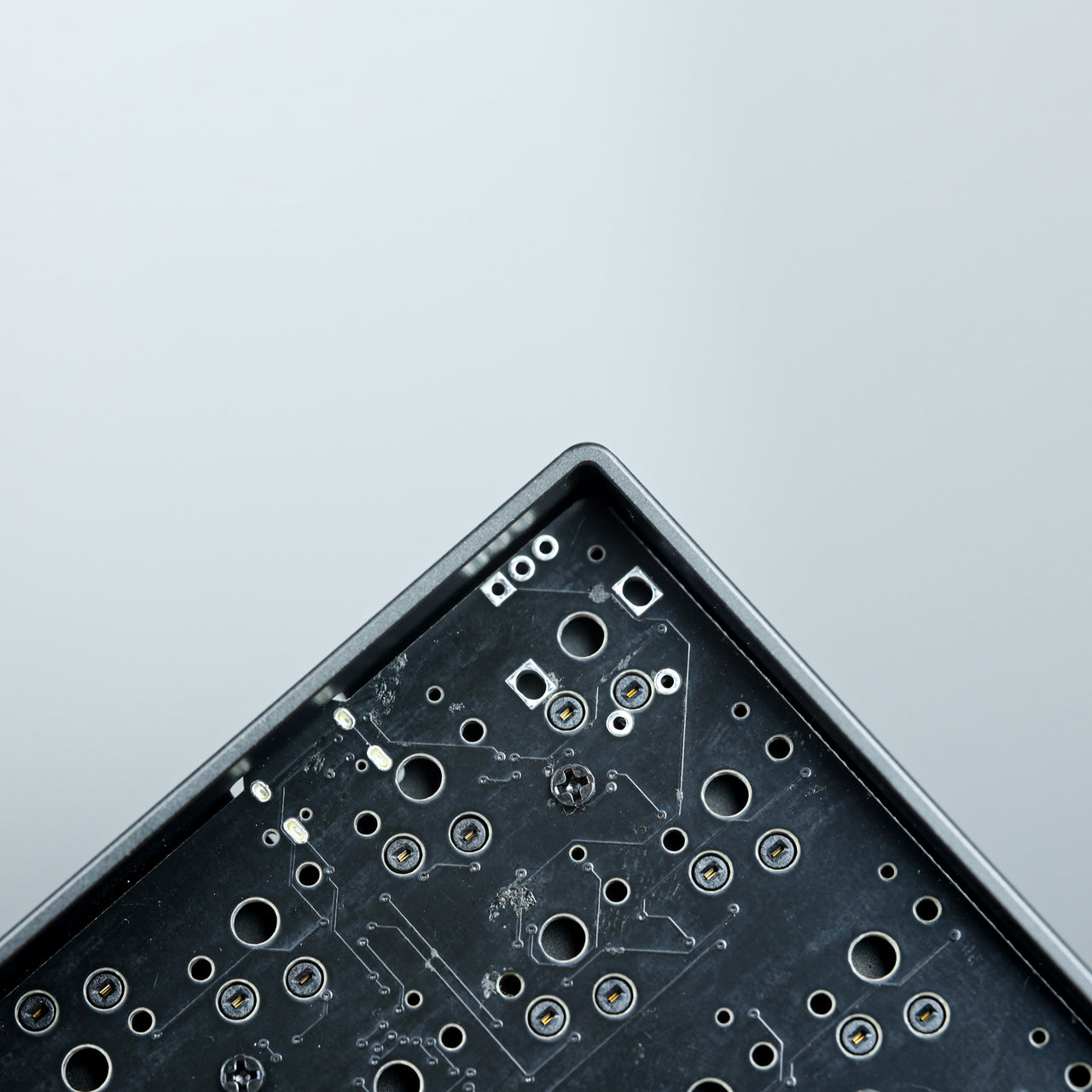 Rotary Encoder Compitable
kowgary16 PCB was designed to support rotary encoder.
Encoder and knob are included for each kowgary16 kit.
(requires soldering)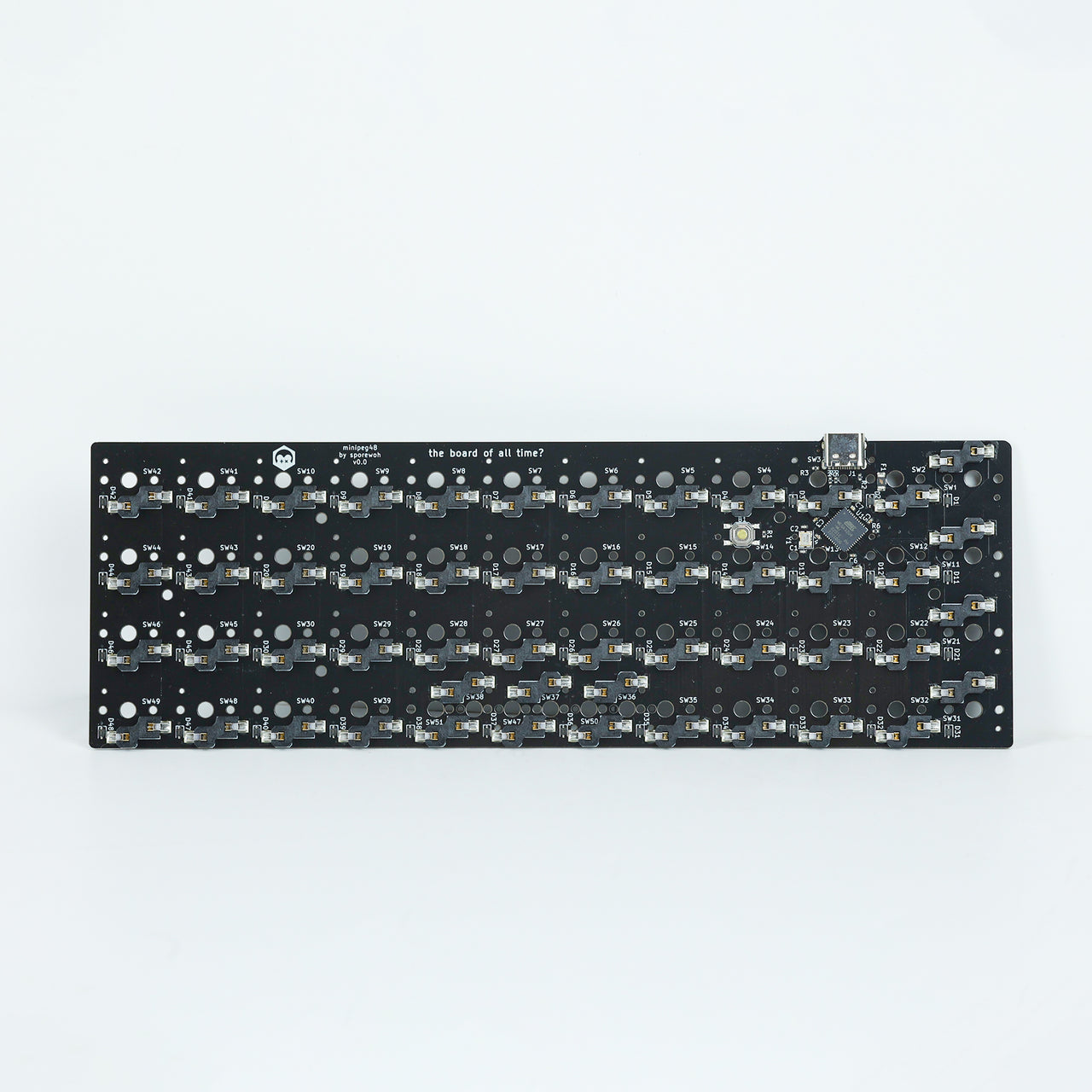 Fully Hotswappable
Both minipeg48 and kowgary16 are fully hotswappable and supports Kailh Choc v1.


In Stock!
Dispatch in 3 days.
Important: 

Kit consists of a case and PCB ONLY, switches/keycaps are not included.
kowgary16 also comes with an optional rotary encoder
which requires soldering if you wish to use a knob.
It can only be installed in the top right corner.

ONLY works with Kailh Choc v1 and Chosfox CFX Keycaps.

QMK Firmware: https://github.com/ChrisChrisLoLo/bancouver40/tree/main/firmware
If you want to use VIAL, you can do so by using the firmware above as well.
minipeg48

kowgary16

Layout
4x12 

Orthlinear

4x4
Dimension
210*74*12.5mm
74*74*12.5mm
| | |
| --- | --- |
| PCB | Hotswap Sockets for Choc v1 (PG1350 series) |
| Connection | USB-C  Only |
| QMK Compatibility | YES, QMK compatible |
| Spacing | CFX Spacing, ONLY compatible with CFX keycaps |
| | |